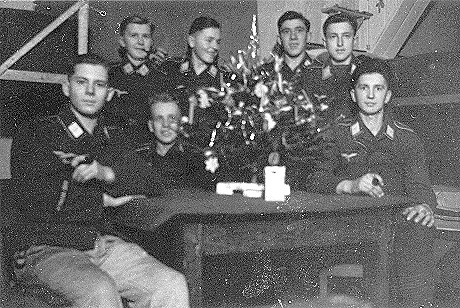 Weihnachten 1943 7 der neu hinzugekommenen Rekruten. From DEUTSCHES HISTORISCHES MUSEUM..

Open Invitation: If you are a WWII reenactor from another region or country or a member of the press and will be in Texas during one of our events, email me and join up for a weekend. Between myself and other reenactors locally we can outfit you for the battle (tactical or show).
Order your FG-42 II blank adapter.
December 8th 1941 - America declares war on Japan.