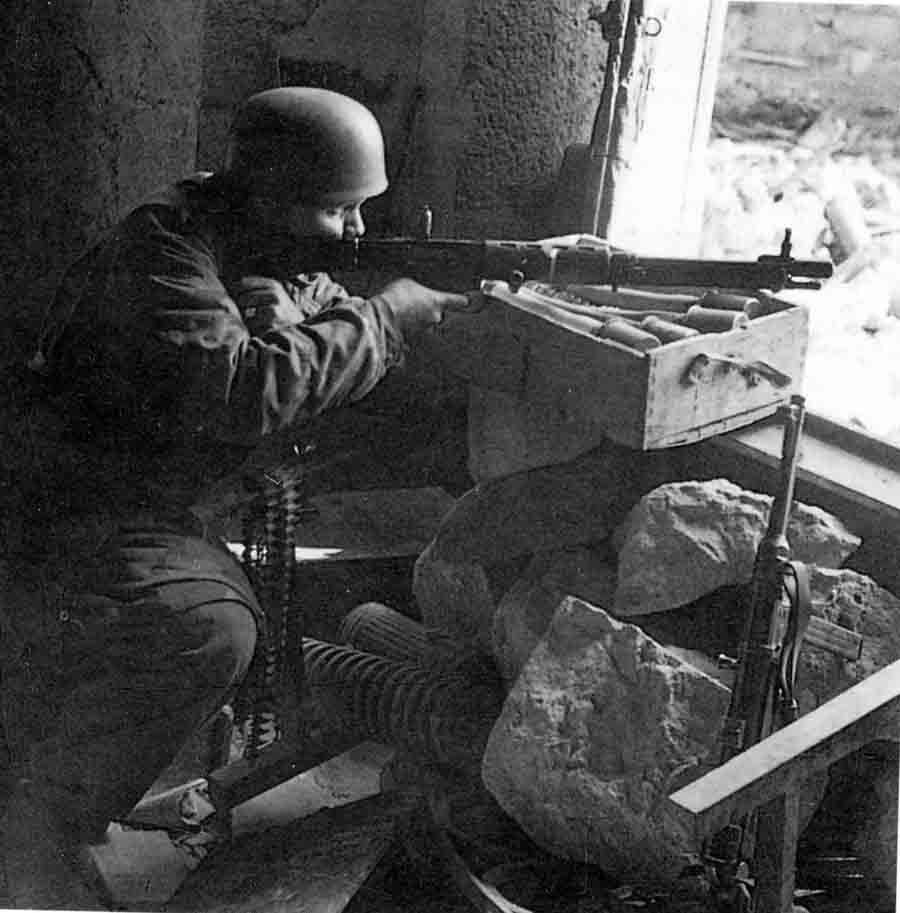 Fallschirmjäger with FG-42 fights at Monte Casino. Just in time for March on Rome IV..

Open Invitation: If you are a WWII reenactor from another region or country or a member of the press and will be in Texas during one of our events, email me and join up for a weekend. Between myself and other reenactors locally we can outfit you for the battle (tactical or show).
Order your FG-42 II blank adapter.
May 21th 1941 - British reconnaissance aircraft find the German ships Bismark and Prinz Eugen near Bergen. Later in the day the battleship Prince of Wales and the battlecruiser Hood put to sea from Scapa Flow .