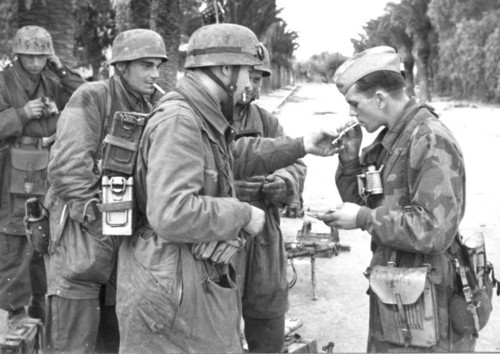 Fallschirmjager en Russland.
Open Invitation: If you are a WWII reenactor from another region or country or a member of the press and will be in Texas during one of our events, email me and join up for a weekend. Between myself and other reenactors locally we can outfit you for the battle (tactical or show).
Order your FG-42 II blank adapter.
April 26th 1942 - Hitler announces in the Reichstag that this summer will bring major victories to the Germans on all fronts and that supreme effort is needed by the German people as this crucial time .